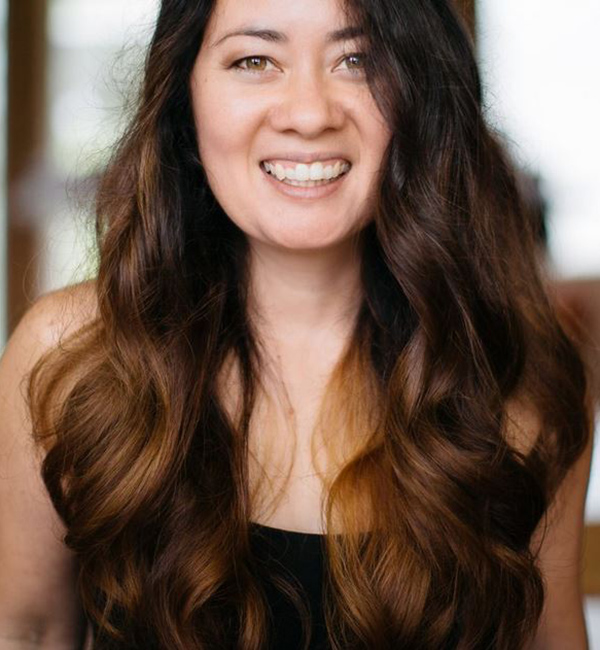 Born here in Hawaii and thankful to call the Big Island my home, I couldn't ask for a life I love more. I married my high school sweetheart, and after 25 years, our love grows stronger every day. We have three beautiful children and one grandson who is my everything, and the love I have in my own life fuels my passion for my work. As a Big Island wedding and portrait photographer, I have the privilege of getting to know my clients and learning about what makes their hearts sing… and I love it! I love my family, I love my dog, I love my work, and I love my clients. I love, love. And getting to document it for a living makes me feel extraordinarily lucky.

Those who know me would say I have a sense of wanderlust for life. I love days spent near the ocean and nights spent under the stars, and I try to feed my mind as much as my soul through books and podcasts. Speaking of food, I'm also a recent convert to veganism to combat health problems. If you have any amazing recipes, send them my way! As a photographer on the Big Island, I recognize that I have a skill that I can give back with. I've recently begun volunteering at the Hawaii Humane Society as a volunteer photographer, helping animals find their forever homes. Dogs have their best angles too, you know!

I'm an extremely enthusiastic and passionate person, and I pour every ounce of that into my work. My number one priority is to give my clients an amazing experience, and the photos I take provide a tangible memory for them to treasure for the rest of their lives. I don't know how I got so lucky to do what I do–I'm a photographer on the Big Island of Hawaii!–something people dream of, and I think it's the best job in the world. I get to document love. I'm so grateful you're here, and I'd love to get to know you.